Soccer Classes for Young Kids in San Diego

Little Rascalz Soccer Classes in San Diego are unique. There is no substitute to this soccer program for kids and toddlers and our highly effective methods. Our particular style of fun/teaching is completely one of a kind and is not offered in any other sports lessons for kids in San Diego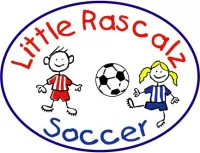 .
*Extremely entertaining (for parents too)!
*Small soccer class sizes.
*Amazing child/coach ratio
*High energy lessons.
*Learn socialization skills with other kids.
*Super effective teaching methods.
*Great exercise.
*Beautiful outdoor locations in San Diego.
*Year round soccer class schedules.
*Fun & more fun with a side order of fun!
*Plus all that comes with Little Rascalz Soccer . . .
Kid's development of gross motor skills, learning to participate in a group, cooperation with peers, following simple instructions, etc..
REGULAR (REG) SOCCER CLASSES - KIDS AGES 3 (ish) - 5 (ish)
These soccer classes in San Diego are completely noncompetitive and suitable for the majority of kids. The regular soccer lessons are designed for our more independent kiddos Our parents are watching/encouraging/cheering their toddlers and kids from the sideline.
Register Here
VETERANS (VET) SOCCER CLASSES - KIDS AGES 4 - 6 (ish)
These kids soccer classes in San Diego are slightly more challenging than the regular soccer classes and introduce a 'smidgin' of competition. Ideal for kids who need (and are ready for) a level beyond a regular soccer class.
Register Here
ADVANCED (ADV) SOCCER CLASSES - KIDS AGES 6 - 7 (ish)
These soccer classes in San Diego are competitive, faster paced and require a certain amount of technical skill.
This class is ideal for kids who do seasonal rec soccer but are still wanting to play soccer at other times of the year, or kids who have grown too old/big or skilled for the regular or veterans soccer classes but have no desire to join a team and would prefer a weekly fun soccer lesson instead.
Register Here
Little Rascalz Soccer also offers parent participation soccer classes for toddlers.